A Leh Ladakh road trip is on the bucket list of every Indian motorcyclist. We all want to ride to the top of the world at least once in our lives.
Most of us have grown up seeing pictures of fellow bikers from their Leh road trips. That inspired us to test our own mettle in the challenging conditions that Ladakh throws up. Man and machine are tested by the weather, altitude and sheer ruggedness of the mountains.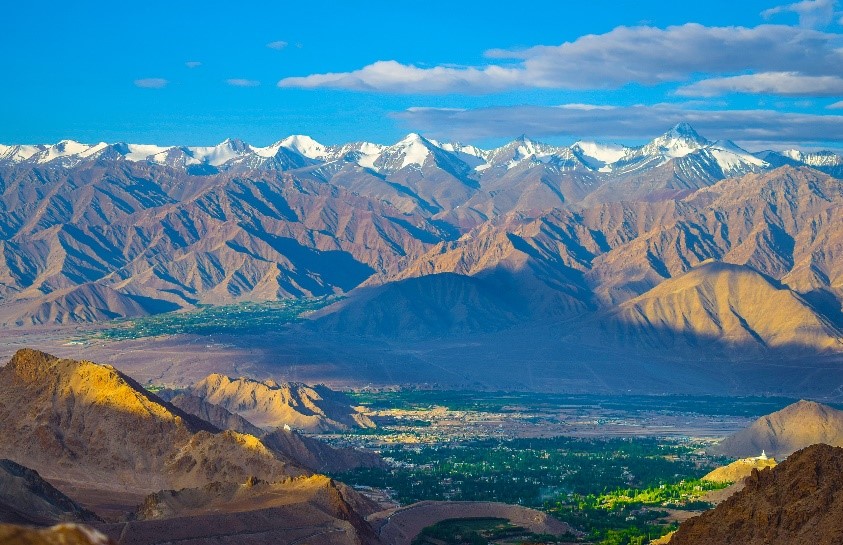 The pleasure of making it to the top of these blessed mountains is immense, yet chances of mishaps abound along the way. One shouldn't take Ladakh lightly, especially if it is your first time up there.
Being prepared is half the battle won and this article is here to help you win half the battle!
Route
Starting with the route. Depending on where in India you live, riding to the base of the mountains may or may not be wise.
Riders coming from the south of India will spend a lot of time just reaching the mountains. Shipping the bike might make considerably more sense. For riders from the north, spending a day or two to hit the foothills isn't too difficult and is therefore preferred.
There are essentially two routes to choose for your Ladakh road trip:
Via Srinagar
The recommended route to Leh, especially if you are heading to high altitudes for the first time. If your starting point were Delhi, then this route is 1200+ kilometres long. It is recommended even though it is 20% longer, because you gain altitude more gradually. It allows the human body to acclimatise from the oxygen levels at near Sea Level to the oxygen levels at altitudes above 10000 feet.
The highest point on this sector is Fotu La, which is at a height of 13478 ft above sea level. While this is still dangerously high to contribute towards altitude sickness, it is still much lower than the passes on the Manali-Leh route.
Via Manali
From Delhi to Leh, the other popular route is via Manali, which is around 1000 km long. Though this route is shorter, it tends to gain altitude far more rapidly. For people not used to high altitudes it can get uncomfortable at best and lethal at worst.
Manali to Leh goes over numerous high mountain passes, starting with the famed Rohtang La. Since the Atal Tunnel has been constructed and opened for traffic, you can now bypass Rohtang if you so wish. The highest point on this route is Tanglang La at 17582 ft above sea level, which is one of the highest passes in the world.
Preparation List: For a Road Trip to Leh Ladakh
You need to prepare your motorcycle and yourself for a road trip to Leh Ladakh.
The Rider
Being physically fit helps when tackling the strenuous terrain of Ladakh. Working to improve your general physical condition will pay off when riding over rocks and rivulets.
The other important item for the rider's preparation list is riding gears. (ALSO READ: Importance of Riding Gears for Bike Rides). This will reduce chance of injury in the case of a fall. The below riding gear is considered essential for a Leh Ladakh road trip:
Helmet: A helmet is essential for any motorcycle ride and so is the case with this tour. Use a clear, scratch free visor for your ride.
Jacket: A jacket will reduce injury in a crash. Get a waterproof jacket with winter lining to stay dry and warm in the mountains.
Gloves: Buy gloves which are suitable for wet and cold conditions. Make sure you use these gloves sufficiently before your long tour, so that your gloves are 'broken in' for the ride.
Pants: The same as your riding jacket, it should be waterproof with a detachable liner. It helps if the pants have zipped vents when you are riding in the plains.
Boots: You will be riding through multiple water crossings in Ladakh, along with bad roads, poor traction and cold.
Orazo Boots have a range of waterproof boots, which provide ankle and toe protection. These boots also have anti-skid soles and are easy to walk in. Select your favourite pair of Orazo riding boots for Ladakh.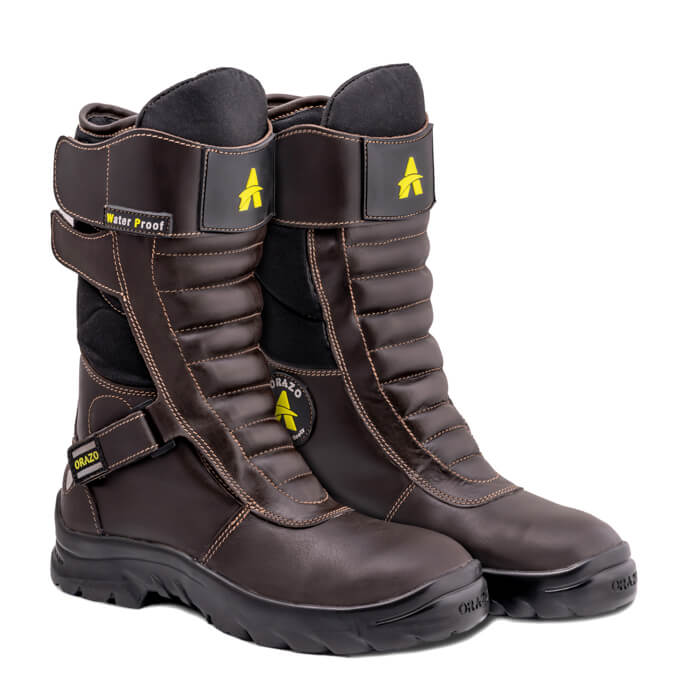 The Motorcycle
Get your motorcycle serviced at least a week prior to your departure. After the service, take the bike out for a couple of decent spins, and search for faults. Small issues in the plains become big problems in the hills.
Before heading out for a Leh road trip, these are the things you should check on your bike. Especially if it is a slightly older bike.
Check the clutch plates, these are going to get used and abused on the climbs. Piston rings and timing chain for the engine internals. Chain and sprockets for the drivetrain. And suspension for any weak welds or mounts. Battery is especially important if your bike does not have a kick start.
Also do carry spares like headlight bulb, clutch and accelerator cables, spark plugs, engine oil for top up, brake pads and tubes. It would help if you learn how to change these items before heading out on your dream ride.
Part of the motorcycle kit is your luggage bags as well. Buy waterproof saddle bags and tank bags from a reputed brand. You don't want all your kit to be soaking wet at the end of the day. This is doubly important if you are carrying electronics like cameras.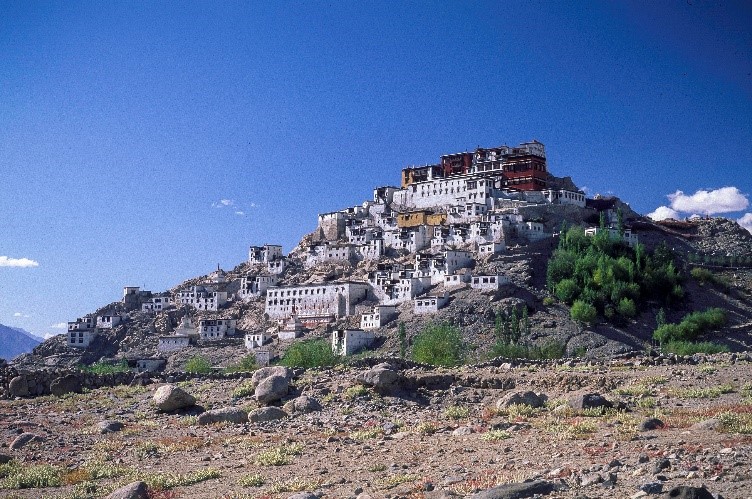 Leave Now!
A road trip to Leh Ladakh is one of the most gratifying experiences that you can have as a motorcycle tourer. You can close your eyes and click photographs and be sure to capture something splendid through your lens.
A properly planned and prepared Leh Ladakh road trip will leave you with memories so wonderful, that you would want to return every year. On the other hand, going to those majestic mountains unprepared can turn out to be a nightmare.
So, saddle up and go enjoy a journey to the rooftop of the world…