Sach Pass is one of the most challenging routes for motorcyclists. Which is what makes it so alluring for riders. Who doesn't love a good quest with their two wheeled steeds!
Rugged beauty, that is the phrase that best describes this pass. It is not for the faint hearted, as it can really test man, machine and man's plans.
Sach Pass
Nestled in the Pir Pinjal range of Himachal Pradesh, Sach Pass is one of the easiest high-altitude passes to get to logistically, but one of the toughest to ride across. At a height of 4414 metres above sea level, just the altitude itself makes it a challenge. This pass connects the Chamba Valley to the Pangi Valley, both of which are in Himachal.
Narrow and unmetalled, this pass is important, because it is the shortest route from Pathankot to Leh. Pathankot is of strategic importance for the military and getting to the Indo-China border in the shortest time possible is top priority. Which is why this pass has military presence, even though it is relatively far from the international borders.
Other than the military, you will find few takers for this treacherous route. Amongst those few are some crazy motorcyclists and people on foot enjoying the Sach Pass Trek.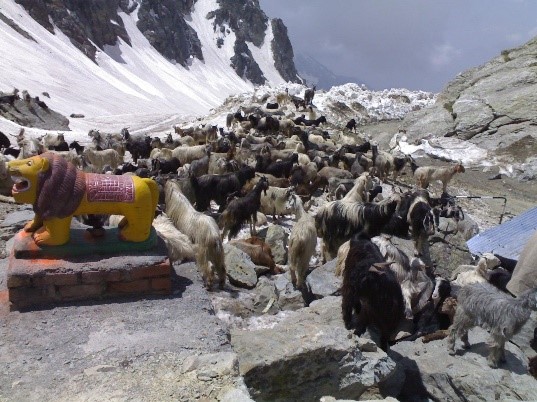 Sach Pass Bike Trip
Many riders will head to Himachal Pradesh only to ride the Sach Pass route before heading home. Others use this route to go to Leh, rather than the more conventional Manali or Srinagar routes.
Whatever your reason for riding Sach Pass, chances are you will never forget the experience in this lifetime!
The road for Sach Pass starts from the scenic hill station of Dalhousie. Dalhousie is 560 km from Delhi, 80 km from Pathankot and 340 km from Chandigarh. You can accordingly plan your ride in a day to Dalhousie from your starting point.
The Loop
The usual route which riders mostly take is starting in Dalhousie and ending in Manali. Few do it the other way around as well. This is how you can plan your ride, so that it is safe and comfortable for you to enjoy the ride every day.
Day 1: Dalhousie to Bairagarh
Dalhousie to Bairagarh is a 120 km ride on gorgeous mountain roads. As you enjoy the view, you will ride past Chamera Dam, Chamera Lake, Koti and Tissa before reaching Bairagarh.
Bairagarh is often called the gateway to Sach Pass. Here you rest well, because the next day is where it gets really taxing.
Day 2: Bairagarh to Killar
This is the most important day of your trip, as you will be riding across Sach Pass. This day sees you and your motorcycle tested to its limits. You will be riding narrow, serpentine roads which are mostly gravel.
A dream for an adventurer, you will get all the adrenaline rush you need on this day.
Day 3: Killar to Udaipur
This day of riding sees you cross some rough glacial streams, as such, it is prudent to begin your day early.
Besides the water crossings, the ride is reasonably easy, especially when compared to the previous day's ride! The views in the Pangi Valley are remarkably different from what you would see in the Chamba Valley.
You end the day in a town of Udaipur, with no direct relation to the famous city of Rajasthan. Yet, you will find a number of villages in Lahaul area of Himachal Pradesh which have similar names as those in Rajasthan. We still know little about human migration in times before the automobile was born.
Day 4: Udaipur to Manali
You finish your ride in another iconic hill station of Himachal Pradesh. You can ride to Manali from Udaipur via the Atal Tunnel or Rohtang Pass. The former being significantly easier compared to the latter.
Manali is a haven for you to relax and enjoy yourself after a strenuous Sach Pass bike trip.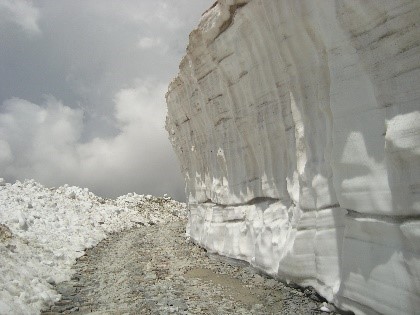 Best time of the year to visit Sach Pass
While the Sach Pass is accessible around the end of June to mid-October, it is not the best idea to go soon after the road opens.
In June and July, there is a lot of melt water running across the road, you will get innumerable streams, waterfalls and even ice (if you are lucky!). It might be biting off a bigger adventure than you can chew for newer riders.
As such it is a good idea to wait for the monsoons to get over. The rains are the worst time to try riding this pass, you get not just melt water, but rain water as well. The ride might become nightmarish.
Post the monsoon in September and early October is when you should ideally go and enjoy this beautiful and adventurous corner of Himachal Pradesh.
Sach Pass temperature varies between cold at night, around 2-5 degrees centigrade to around 20 degrees during the day.
Preparing for a Sach Pass bike trip
Preparing for a motorcycle ride across Sach Pass is similar to how you would prepare for a Leh-Ladakh bike ride (Read: Road Trip to Leh Ladakh).
Being fit helps when tackling the difficult terrain. Improving your overall physical condition will pay off when riding over rocks and rivulets.
An important item for the rider's preparation list is motorcycling gears. This reduces chance of injury in the case of a fall.
Helmet: A helmet is essential for any motorcycle ride and so is the case with this tour. Use a clear, scratch free visor for your ride.
Jacket: A jacket will reduce injury in a crash. Get a waterproof jacket with winter lining to stay dry and warm in the mountains.
Gloves: Buy gloves which are suitable for wet and cold conditions. Make sure you use these gloves sufficiently before your long tour, so that your gloves are 'broken in' for the ride.
Pants: The same as your riding jacket, it should be waterproof with a detachable liner. It helps if the pants have zipped vents when you are riding in the plains.
Boots: You will be riding through multiple water crossings, along with bad roads, poor traction and cold.
Orazo Boots have a range of waterproof boots, which provide ankle and toe protection. These boots also have anti-skid soles and are easy to walk in. Select your favourite pair of Orazo riding boots for this adventure.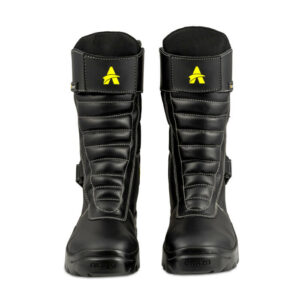 Sach Pass is Calling
Seasoned riders do this entire route and back from Delhi in 4-5 days. But that requires long gruelling hours in the saddle. Everybody might not enjoy that form of continuous saddle time.
A nice comfortable Sach Pass bike trip can be done in 7 days, where you have sufficient time to enjoy and absorb every experience along the way.
So, what are you waiting for? Start your bike and get ready to leave…